2017 Volkswagen Golf GTI: German performance at a price you can live with
June 30 2017,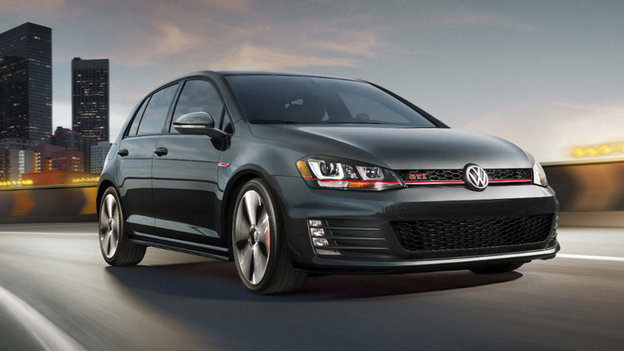 The Volkswagen GTI has developed a cult following among performance enthusiasts who see it as one of the most affordable gateways to German handling and sportiness. Offered at just $29,495, the GTI comes in both 3-door and 5-door variants, the latter providing improved interior space and versatility. That said, in both models, buyers get a decent trunk that can accommodate both sports equipment and everything you need for a family trip.
2017 Volkswagen GTI: all the power you need in a refined package
There is only one engine under the hood of the 2017 GTI, but most buyers will agree that it provides more than enough power. The 2.0-liter, four-cylinder engine in question develops 220 horsepower and 258 lb.-ft. of torque. It is paired to a six-speed manual transmission out of the gate, but buyers can also opt for a six-speed dual-clutch automatic that has been tuned to provide optimal performance.
Indeed, the 2017 Volkswagen GTI's six-speed auto box can be found on a wide range of performance-oriented VW and Audi vehicles, and although many GTI lovers prefer rowing through the gears on their own, there is no denying that the GTI's automatic is the most efficient way of extracting every ounce of juice from the powerful engine up front.
Indeed, the automatic GTI gets to 100 km/h in 6.3 seconds while the manual adds 0.2 seconds to that time.
As spacious as it is fun to drive
The 2017 Volkswagen GTI is not only a blast to drive, it is also spacious and refined. Inside, you get a beautiful dashboard and center console that are built using high-quality materials that make the entire interior stand out in its segment and price range. It's also easy to use and everything is well-designed and practical. Behind the rear seats, you get 460 liters of cargo space. If you need more room, you can lower the rear seats and get up to 1,460 liters.
To learn more about the 2017 Volkswagen Golf GTI, contact us today at Fifth Avenue Volkswagen!