Everything you need to know about the new 2018 Volkswagen Tiguan
December 30 2017,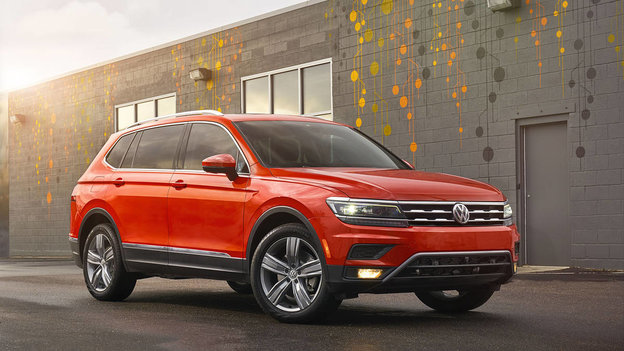 With its new 2018 Volkswagen Tiguan, German manufacturer VW proves that it has understood the needs of compact SUVs buyers and that it is able to build a vehicle that will meet these needs while preserving the characteristics that brand owners expect to get in a Volkswagen vehicle.
Compared to the older generation, the 2018 Volkswagen Tiguan is much more spacious and geared to a family's needs while still being dynamic on the road and fun to drive. It is one of the few SUVs that can be said to be a pleasure to drive, and now one of the most versatile in its segment.
More space in the 2018 Volkswagen Tiguan
The 2018 Volkswagen Tiguan rests on a longer wheelbase and its length increases by 268 mm compared to the older generation. This translates into an SUV that is now much more spacious than the model it replaces. Indeed, there is now enough space inside that it is possible to add a third row of seats in the Tiguan. It is then possible to transport seven passengers, an option that is very rare in this segment.
In addition, the new 2018 Volkswagen Tiguan offers more than 1,000 liters of cargo space behind the rear seat. Lower the seat, and you'll enjoy nearly 2,000 liters of cargo space. In total, interior volume increases by almost 60% compared to the previous Tiguan. That's a lot, and it shows how Volkswagen seems to have understood the needs of its customers.
That said, the new 2018 Volkswagen Tiguan remains a real blast to drive with its precise handling and disconcerting agility. It is powered this year by a new 2.0-liter turbo four-cylinder engine developing 184 horsepower and 221 lb-ft of torque. This engine is one of the most powerful in its segment while being one of the most fuel-efficient as well.
The 2018 Volkswagen Tiguan is available for less than $ 30,000 at Fifth Avenue Volkswagen. Come drive it today!