Three ways new Volkswagen models stand out
April 27 2017,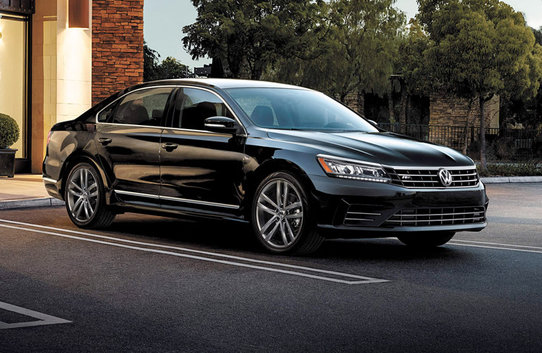 When it comes to buying a new car or sport utility vehicle, there are obviously a lot of options out there on the market. As a matter of fact, in any given segment, there are usually 10 or more available models that buyers have to test drive, research online and figure out in order to make sure they buy the best possible car for their needs and budget. In most segments, you are bound to come across a Volkswagen model at some point given the wide range of new Volkswagen models currently offered. But what sets VW vehicles apart for the rest, and more importantly, are they right for you?
Well, like any other automaker, Volkswagen models have a certain personality to them. Now, this personality tends to be very well defined, and that's why most Volkswagen owners love their vehicle because its personality suits their own.
Here are three ways that new 2017 Volkswagen models stand out
Their design
In most segments, Volkswagen vehicles are the only German-manufactured models to be offered to consumers. Now we can like German-designed cars or not, but most would agree that they have a very elegant, upscale look to them. Most experts agree that models like the 2017 Volkswagen Jetta or the 2017 Volkswagen Golf feature a unique design in their segment that gives them a more refined look.
Granted, looks are subjective, but the fact remains that Volkswagen models tend to stand the passage of time very well which leads to a better resale value.
The way they drive
Germany is known for its engineering in a variety of fields including the automotive industry. Get behind the wheel of a new Volkswagen model, and the first thing you will notice is how stable and solid it feels on the road. The steering wheel is just heavy enough, and the car responds quickly to driver inputs.
There is very little fluff when it comes to driving a Volkswagen. The steering is precise and you don't feel like there are too many electronic gizmos that are between your hands and what the wheels are doing. This also leads to a greater sense of comfort and overall confidence behind the wheel.
Their overall refinement
Although Volkswagen models did have a few issues with reliability a decade ago, things have gotten a lot better. Ask a Volkswagen owner, and he or she might tell you that they purchased their vehicle because they felt it was more refined, and more luxurious in the way it drove and looked than other comparable Japanese, American, or Korean vehicles.
Again, this leads to better resale value because new Volkswagen models tend to still look and feel brand new even a few years after they were purchased.
To learn more about our lineup of brand new 2017 Volkswagen vehicles, contact us today at Fifth Avenue Auto Haus!