Continental Tire Special!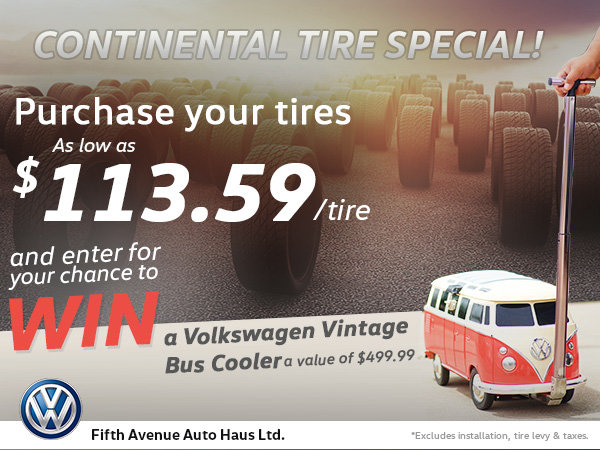 Take advantage of the Continental Tire Special at Fifth Avenue Auto Haus!
Purchase your tires for as low as $113.59 per tire and enter for your chance to WIN a Volkswagen Vintage Bus Cooler - that's a $499.99 value!
Conditions may apply. Excludes installation, tire levy and taxes.
Order your tires today!