Enter to Win a Trip to Wolfsburg!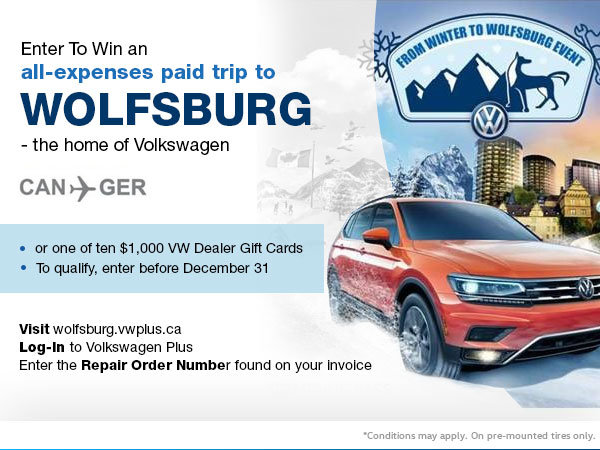 Enter to win an all-expenses-paid trip to Wolfsburg - the home of Volkswagen!
OR you could win one of ten $1,000 VW Dealer Gift Cards. To qualify, enter before December 31st, 2017.
Conditions may apply. To learn more about VW Plus, click here.
Enter today!