Supreme Spring Tire Care Service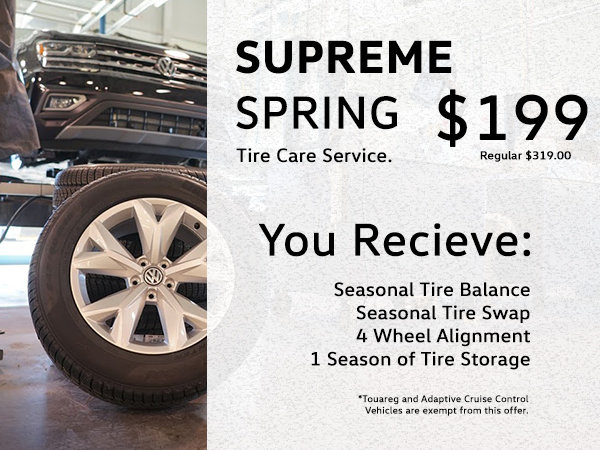 Supreme Spring Tire Care Service will include the following services:
Seasonal Tire Balance
Seasonal Tire Swap (tires pre-mounted on rims)
4 Wheel Alignment
1 Season of Tire Storage
Individually these services add up to a regular price of $319.00! But during the month of April Fifth Avenue Service will be offering the amazing low price of only $199 + taxes*. In order to participate you will need to book your tire appointment for next Fall.
*Touaregs and Adaptive Cruise Control Vehicles are exempt from this promotion.