Discover the Unparalleled Safety Features of Volkswagen | Fifth Ave VW
Welcome to Fifth Ave VW, where your safety and satisfaction come first. Our team of experts will help you navigate the intricate world of vehicle safety features, so you can make an informed decision that suits your individual needs. Book an appointment with us and discover the innovative safety technology in our Volkswagen cars. We promise to always prioritize your confidence and security – even after you leave our showroom. Join us on every journey you take in your Volkswagen with lifelong peace of mind.
Safety as a Priority
For Volkswagen, safety is a top priority. Every single vehicle that rolls off the production line embodies this principle. VW's commitment to ensuring the safety of drivers, passengers, and pedestrians runs deep and is incorporated into the very design and engineering of our cars. Trust in us as we place safety at the heart of everything we do, guaranteeing peace of mind for all on the road.
Active Safety Features
Volkswagen's active safety features act as your alert co-pilot, ensuring your safety on the road. Equipped with advanced systems like Adaptive Cruise Control and Automatic Emergency Braking, these features are designed to anticipate potential hazards before they happen. With features like Lane-Keeping Assist and Blind-Spot Monitoring, you'll stay safe and in control on your drive. Trust Volkswagen's proactive approach to give you the confidence and assurance you need on the road.
Passive Safety Features
When it concerns passive safety features, no one matches Volkswagen's exceptional standards. Every model comes equipped with a tough body structure specifically crafted to endure high-impact crashes. Moreover, advanced airbags, seat belts, and restraint systems are seamlessly integrated to guarantee unparalleled protection for the driver and passengers during unforeseeable accidents. Volkswagen's priorities of preparing for the worst while still providing an exceptional driving encounter.
Advanced Driver-Assistance Systems (ADAS)
Drive safer and more comfortably with Volkswagen's Advanced Driver-Assistance Systems (ADAS). Our cutting-edge features – Forward Collision Warning, Pedestrian Detection, and Parking Assistance, not only enhance safety but also reduce driving stress. With ADAS, you'll have an extra set of eyes on the road, ensuring your driving practices are safe and secure.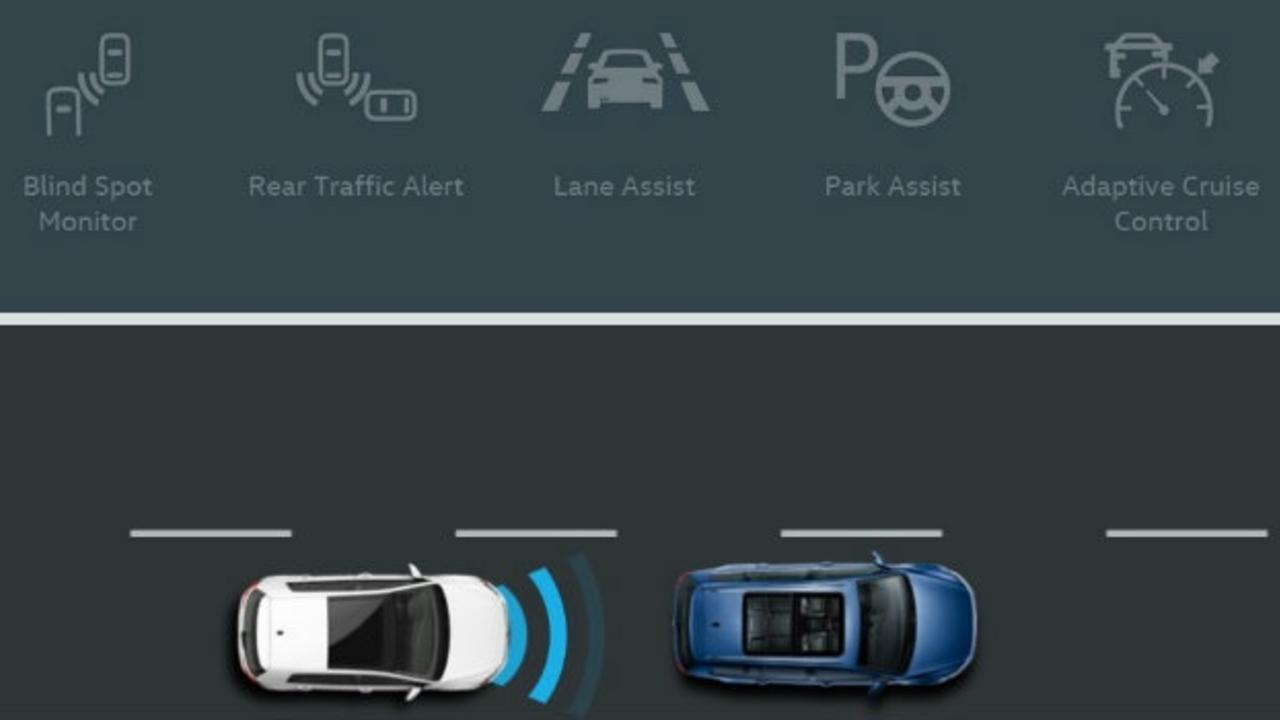 Safety Testing and Ratings
Discover the peace of mind that comes with Volkswagen's safety first mindset. Every Volkswagen model undergoes rigorous crash testing to ensure it meets our uncompromising safety standards. You can trust that our commitment to safety is reflected in the high safety ratings from independent crash tests, giving you the confidence you need when searching for your next vehicle.
Safety Innovations
As a brand defined by innovation, Volkswagen's unwavering approach to safety is second to none. With cutting-edge features like Intelligent Lighting Systems and Driver Fatigue Detection, Volkswagen stands out from the rest. And its Intersection Assistance, a revolutionary safety feature, is specifically designed to reduce risks at crossroads, demonstrating Volkswagen's steadfast commitment to improving safety on the roads. If you're looking for unrivalled safety on your journeys, look no further than Volkswagen.
Contact us for More Information
At Fifth Ave VW
, safety is at the forefront of our mission. With Volkswagen's cutting-edge safety features, we guarantee that you and your family will be protected every step of the way. Don't wait any longer to experience these advanced technologies,
book an appointment, today,
and let
our team of experts
guide you towards safer and more confident driving with Volkswagen. Trust us, your peace of mind is our top priority.